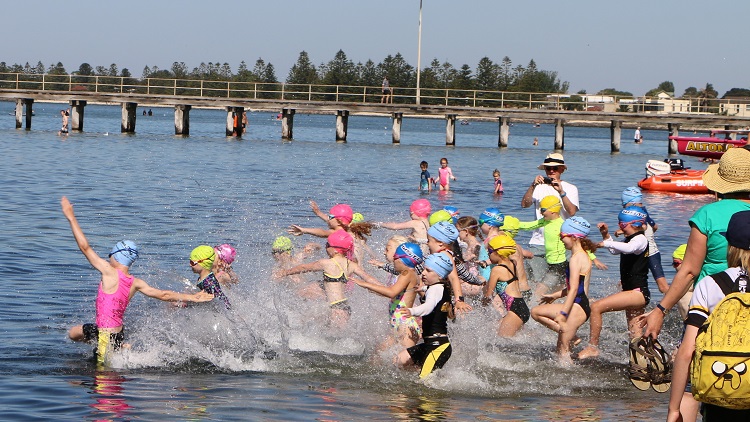 Wester Suburbs Triathlon Club - Junior Membership Information
Membership Overview
WSTC has been very passionate about providing an enironment where juniors have the opportunity to experience Triathlon/Duathlons in a safe setting. The committee organises specific kids days for both Triathlons and Duathlons where the Esplande at Altona is closed off from normal traffic and the juniors have the road course to themselves. They days proving to be very popular.
Juniors 7-13 Years
We hold two kids races (ages 7 to around 12-13 years old), which are just a fun introduction to the sport. A duathlon in Sep/Oct and a triathlon on Australia Day. Both these events are held on closed roads. Entry Fee is usually $20 online and $25 on the day. Specific details are released prior to each event.
Juniors 12-17 Years
Our regular winter and summer series of races (duathlon & triathlon) provide a stepping-stone for juniors (12+) who want to try some regular racing beyond our kids' races above.
The club at its regular event days will run three event types that are of varying distances - Sprint (minimum age 16), Enticer (minimum age 13) and the Dash (minimum age 12). Our normal events days are run on shared roadways with local traffic but have the required traffic supervision and marshals along the course.
Triathlon Australia set the maximum distances permissible within junior age categories so our races work within these requirements. We are not permitted to operate outside these requirements.
We endeavor to make kids as comfortable as possible with their triathlon experience. We have a separate start for the Dash, and a separate briefing, if required, as well as a separate area in transition for beginners.
Entry fees (members and non-members) for junior competitors across all three of the above race distances are reduced in an effort to make it more affordable for families and to encourage greater participation by juniors
Our annual junior club membership fee is $20 plus compulsory Triathlon Victoria / Triathlon Australian membership which provides insurance cover amongst other advantages. Details can be found at the link below.
Details on upcoming junior/beginners events will be posted in our events section where more details specific to the event are provided. You can alway also contact us for any questions you may have.