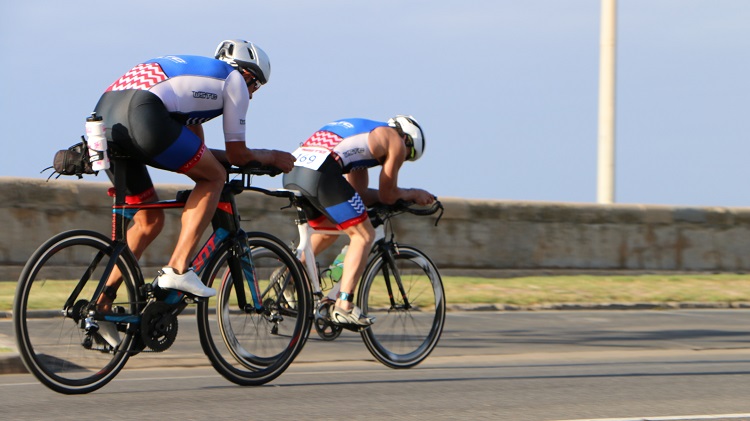 Wester Suburbs Triathlon Club - Membership Information
Membership Overview
In this section you will find information in relation to changes to our membership structure, your obligations as a member of the club and details of the relevant fees. The club is a member of Triathlon Victoria (previously known as an affiliation). This membership provides the club with a number of benefits, the most important of which is the ability to continue to run our highly successful sanctioned race series. The rules and regulations around club membership with Triathlon Victoria (TV) have changed. Individual members of a club are now required to be TV members. Club members pay a discounted rate for their TV membership. TV members, by default, also become members of Triathlon Australia (TA). Some of the benefits of TV membership include discounted race entry fees and priority entry to certain races. You can find all the benefits of Triathlon Victoria Membership here – Benefits
Triathlon Australia membership provides you access to clubs, coaches, events and racing opportunities across Australia, as well as cover while you are training and racing, depending on your chosen membership package*
Membership Benefits
The club membership year runs from 1st July – 30th June each year.
Key benefits of membership - Substantially discounted race entry fees for all club races - Discounts with club sponsors - Free club endorsed training sessions - Great people and atmosphere - Access to discounted club clothing - Access to club tent at key race events - Qualification for club championship points
We have adopted the new membership registration portal being operated by Triathlon Australia. The new portal allows members to join/renew WSTC and Triathlon Victoria memberships at the same time. In this 1st year of operation members cannot renew their existing membership, they must start a new membership application.

Triathlon Australia Portal
Once registered all members will automatically receive a club membership number. In order to receive your discounted race entry fee this new number must be used for entering any club races post 1/7/2021.
Membership Obligations
It is a requirement for each member to be present for at least one WSTC event during the season in a non-participatory role as a volunteer. Club members will be given an opportunity, as and where possible, to nominate which event they will volunteer at. Where no preference is offered or the preferred event is already served with the appropriate number of volunteers an event will be nominated for you through a volunteer roster.
Note that while you will be responsible for the volunteer duties (such as marshalling during the event) you do not have to do it yourself. A friend or family member can substitute for you and hence fulfil your obligations to volunteer.
We are sure you will recognise the need for this compulsory volunteering system. Whilst the club is blessed in many regards, e.g. membership, finances etc we always need actual race-day support. There will be clear roles and instructions that will make it very easy for anyone to assist. The volunteer roster is located on the front page of the website.
Of course, there are other ways to support your club and special consideration will be given to members who assist the club in other ways, regular race day activities such as timing, or active participation on the committee, for example – and we invite you to do this if you can as we are always in need of additional support.
WSTC Membership Fees
Adult Membership
Individual membership aged 18 years and older. $50 season membership.
Junior Membership
Junior membeship aged between 12-17). $20 season membeship. For insurance reasons children younger than 12 are unable to race in these events.
Social Membership
Social membership is perfect for fans, volunteers and supporters who want to enjoy club life, stay connected with the latest triathlon news. $5 season membeship.
Joining Instructions
Your membership contribution ensures that Triathlon Australia is able to deliver vital services that support the maintenance and ongoing development of triathlon in Australia. Membership supports resources like grass root programs, technical officials, event sanctioning, affiliated clubs and coaching.
We strongly encourage you to join an affiliated triathlon club. Clubs offer safe training environments, coaching expertise, a supportive community to train and compete within, and often run their own events. To reflect our support of our affiliated clubs, we've kept our club membership substantially lower compared to non-club membership. If you wish to join a club, you should select a 'Club membership' option at the time of joining (note that individual club fees vary by club and are on top of fees outlined in the membership options page).
When joining, you will simultaneously become a member of both Triathlon Australia and your nominated State or Territory Triathlon Association (STTA).
All Triathlon Australia membership packages (excluding all Junior and ITU membership packages) renew automatically on July 1 annually, unless switched off prior.
In order to join the club you must join Triathlon Victoria/Australia first. When you click on the link below you will be taken to the Triathlon Australia website to join as a member. As you proceed through the application you will be prompted to select your club. Select Western Suburbs Triathlon Club and our club membership packages will be made available to you.
Please note it is possible to be a member of more than one Triathlon Vic Member (affiliated) Club. For example you maybe a WSTC member but also a member of another Triathlon Club or even a training group who is registered with TV/TA as a club.
Please contact Triathlon Victoria if you have any queries in relation to this.
We thank you for your support of this great club of ours. If you have any concerns or questions about membership please feel free to contact the club, either via, FaceBook page or admin@wstc.org.au.
Triathlon Australia
&nbsp&nbsp
Triathlon Victoria